Rene Brunt, CEO and Founder of Ubunye Holdings believes that the key to success is forming the right partnerships with credible, reliable business partners. Therefore he has invested a lot of time and energy in ensuring that Ubunye forms alliances with the cream of the crop.

Furthermore, "Collaboration and partnership is required in any industry to drive a business forward and to establish a brand that people want to do business with."

Companies pursue international strategic partnerships since they consider it will lead to synergy and, therefore, economic benefits. It is an important strategy that offers benefits without adding costs.

Strategic business partnerships allow small businesses the opportunity to grow their customer base and improve their business. A partnership could mean your business will have access to new products, reach a new market and lastly increase customer loyalty.

You might ask what a global strategic partnership is. Simply put, a global strategic partnership is where two or more firms from different countries work as a team. They pool their resources or skills to provide better products or services. Furthermore, they reach a broader audience through collaboration.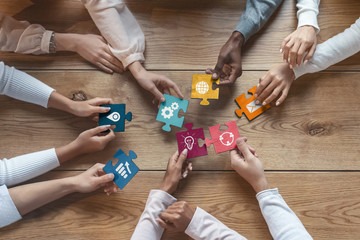 Further to that a businesses' global footprint is internationally recognized as the most comprehensive measure of human demand on the earth's environment, the Ecological Footprint is being used around the world to help corporations improve their market foresight, set strategic direction, manage performance and communicate their strengths.

Rene is passionate about development of his team and encourages innovation and personal growth. He is proud that Ubunye is fast becoming a company that people want to work for as working in a global company increases your exposure to multiple areas of the business and provides more opportunities for job movement within the organization.

The selection of partners is critical as it can make or break a business. Below are a few tips on how to improve your selection process:
Find a Partner That Can Bring Skills and Experience to the Business
Find a Partner That Shares Your Values, Entrepreneurial Spirit, and Vision
Look for a Partner that encourages Innovation and Growth
Find a Partner That Can Offer Resources and Credibility to Your Business

Once you have the right partners on board you need to nurture and continuously build the relationship.
This can be achieved through:
Set clear expectations and ensure you meet them
Listen to your partners and their needs
Invest in your partners
Make sure you understand what drives them and align your outputs accordingly
Reward your partners for their loyalty
Be transparent
Communicate respectfully
Ensure that the partnership is mutually beneficial at all times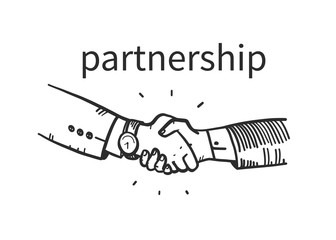 In a nutshell, channel partners can provide a shortcut to profitability when tapping into new markets. They benefit your overall brand awareness amongst fresh audiences, secondarily assisting your direct sales as well.

In closing Rene says "Shared values keep you together during the difficult times and it will bring you joy during the high points of your relationship. Although values can be tweaked, they cannot be changed. They define who you are!"